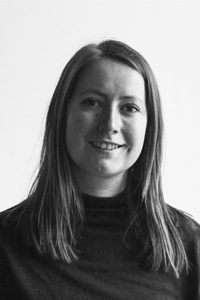 I am a textile designer who is specialized in print. My specialization started doing mu exchange semester to Glasgow School of Art and I have been working on it ever since.
I have a great passion for colours, patterns, structures and surfaces. Beside that I am very much into materials.
I put a great honour in craft, quality and a well-done piece of work. Most of artworks are done within interior.
Work experience
2017             BRICpro, Copenhagen- Intern
2016 –           Zone Danmark, Løgstrup – Freelance Designer
2016-2017    Kvadrat Soft Cells, Copenhagen – Intern and Student Assistant
2016              Timorous Beasties, Glasgow, GB – Intern
---
Education
2016-2017 Master of Textiledesign at The Royal Danish Academy of Fine Arts, Schools of Arcitecture, Design & Conservation (KADK), Copenhagen, DK
2015-2016 Master of Spatial Design, Perception & Detail at The Royal Danish Academy of Fine Arts, Schools of Arcitecture, Design & Conservation (KADK), Copenhagen, DK
2012-1015 Bachelor of Textiledesign at The Royal Danish Academy of Fine Arts, Schools of Arcitecture, Design & Conservation (KADK), Copenhagen, DK
2014 Exchange: Textileprint department at Glasgow School of Art, Glasgow, GB
---

Awards
2017 Nominated for DesignTalent2017 – The Danish Foundation for Entrepreneurship, DK
2015 Nominated for DesignTalent2015 – The Danish Foundation for Entrepreneurship, DK
2010 KulturVækstPrisen – Midt og Vestjysk Kultursamarbejde, DK